Project Administration Coordinator - Lithuim du Mali SA
Description
INTERNAL/EXTERNAL VACANCY ANNOUNCEMENT
You are looking for a Project Administration Coordinator position and want to join an innovative and stimulating environment within the Administration department?
Come and define your future as part of an innovative mining company. As one of our employees at Lithium du Mali SA, you are not only someone who works for us... you are one of the people who contribute to our success.
We offer an inspiring environment where our passionate, dynamic and ambitious employees can develop their full potential. We are looking for motivated people who want to seize every opportunity to achieve professional fulfillment through apprenticeship.
If you are passionate about joining us, check out the announcement below:
Job Title: Project Administration Coordinator
Direct supervisor: Project Administrator
OBJECTIVE:
Assist the Project Administrator in the project's Administration management according to given instructions and set targets
TASKS AND RESPONSIBILITIES:
Oversee the camp and travel management on site
Process the site access and accommodation requests
In accordance with the security, ensure compliance with the security measures on camp
Implement the camp and travel management strategy
Implement General Admin. Management strategy including document storage
Draft minutes, reports, memo, and other communicational and informative notes to staff
Manage the company telephone fleet
Implement the car fleet management strategy
Set and implement the vehicles' register
Ensure a proper management of the contractor responsible for the camp
Ensure the camp contractor submit on regular basis the required reports
Ensure the camp contractor respects the set scope of work
Ensure good living conditions on camp and suggest improvements where need be
Ensure with the kitchen team to provide healthy food to staff
Organise kitchen and rooms' inspection in conjunction with Safety and/or the Clinic
Oversee weekly vehicles' inspection in conjunction with the drivers
On due course, coordinate staff transport from/to the community to/from the project site
Participate in the development and ensure compliance with the break and leave schedules
Do translation in English and French
Follow up and do meal and camp services' back charges
Give the necessary support to visitors and staff on site
Supervise the management of the Petty cash
Manage Admin. Team's timesheet
Respect and ensure the Admin. Team and the camp contractor meet the company safety requirements
Support travel coordination
Perform any other task as required by the Supervisor
POSITION REQUIREMENTS
Job Classification: According to the Collective Agreement of Companies and Enterprises
Geological and Hydrogeological Mining in the Republic of Mali in force
Duty Station: Goulamina
Date of entry into service: as soon as possible following the end of the publication of this vacancy announcement
QUALIFICATION AND EXPERIENCE:
Be a holder of at least a BAC+ 2 in Administration Management or any another conjunctive field
Justify at least 4 years work experience in Admin. Management and at least 1 year in Mining industry in a similar position.
KEY COMPETENCIES:
Master the usage of Microsoft Office Software
Speak fluently French, English and Bambara
Be a holder a valid driving licence
Be a very good problem solver
Have strong communication skills
Be patient and open minded
Be used to multicultural environments
Be ready to be work extra miles
Live the Lithium experience of Mali, join us!
APPLICATION SUBMISSION
In addition to the requirements mentioned above, you have a strong taste for teamwork; your curiosity and open-mindedness will make the difference!
Candidates wishing to apply must send their complete application files (read on) in PDF format to the following address: recruitment@goulamina-jv.com no later than November 29th .
Curriculum Vitae (CV);
Letter of Motivation, including your current net salary and your net salary expectation;
Copies of diplomas and Certificates of Work;
Copy of the valid identity card or the Nina Card.
Please ensure to indicate in the title of the email: your full name as well as the title of the position for which you are applying.
Take note:
Under no circumstances are the Lithium du Mali offices in Bamako nor Goulamina entitled to take paper You must necessarily apply via email. recruitment@goulamina-jv.com
Under no circumstances should anyone ask you for money aspart of the recruitment process nor to obtain a position. You must never agree to pay part of your salary to any person. If you witness such fraudulent solicitation, please inform us confidentially via the following email:
fraude@goulamina-jv.com
ABOUT THE MALI LITHIUM PROJECT
Leo Lithium develops the world-class Lithium project du Mali SA, in Goulamina, Mali. It will be the largest producer of spodumene (important lithium ore) in West Africa and will be put into operation in 2024 to supply the booming lithium battery industry.
To learn more about Leo Lithium and its project in Mali, visit the following webpage: https://leolithium.com/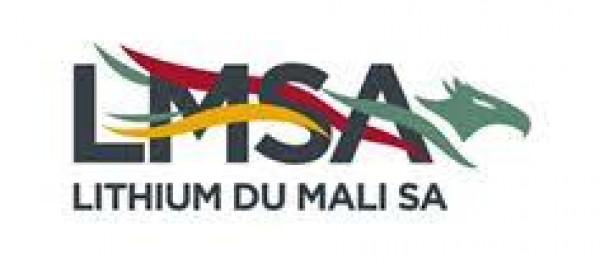 Secteur :

Mines (Energie, Pétrole, Ressources)

Adresse :

Goulamina MAli